Umpiring
Without rules there would be no games and it is essential that we all know and understand the rules. Umpires are important for ensuring the safety of players and for ensuring that fair play is upheld.
Click on the link below to view the FIH offical 2013 rule book: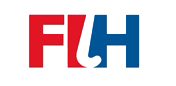 Not sure what the signals are? Then check out this link
Umpiring Objectives:
Be Consistent
Good umpires maintain respect by being consistent with the standards and are never uncertain. K
eep control of the game - use preventative umpiring.
Be Approachable
One of the things that annoys coaches and players is when umpires seem unapproachable or detached. You can be excellent with the rules, signalling, using the whistle, and positioning, however unless this is combined with a good rapport with the players, you will have problems.
Be Prepared
No matter how long you have been an umpire or how many times you have worked with the same colleague umpire, it is essential you have a pre-match conference before every match.
Be Focused
In order to do a good job as an umpire, you must maintain concentration at all times. To do that you cannot allow anything or anyone to distract you.
Be Clear - Create a sense of clarity on the pitch
Use only official signals - including advantage. Vary use of the whistle to communicate decisions. Watch yourself on video.
Be Yourself
Umpire the game and enjoy it. Make sure you are developing your own style.
Be Better
Do not be complacent. no matter how well you have umpired recently and no matter how elevated your reputation, you must aim to become an even better umpire with each and every game.